REC Alpha PURE-R
Premium solar panels for Homes and Businesses
Cutting edge technology delivers state of the art, award winning innovation in the form of the REC Alpha Pure-R. Visually appealing with a full-black design, the gapless cell layout increases the active area of the panel, allowing it to capture more sunlight to generate maximum power.
Supported by a 25 year ProTrust parts and labour warranty, and backed with a 25 year performance warranty, the REC Alpha boasts greater yield from dawn to dusk with its Twin design – splitting the REC Alpha Pure-R into four sections to provide better energy production in shaded conditions.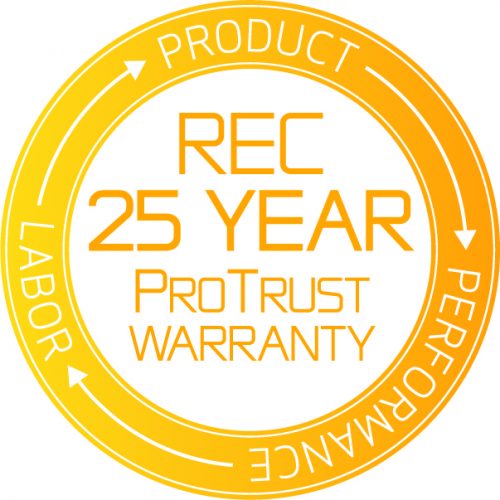 REC's commitment to a low carbon footprint shows with the lead-free components, including cell connections, cross connectors, and junction box soldering in the REC Alpha.
REC has been providing high quality solar solutions since first founded in Norway in 1996. It has since grown to be an industry leading, international company manufacturing their solar panels in Singapore.